Promote Cycling in Your Area
Attract cycle tourists to your area, or share cycling routes for bike clubs and groups. Easy to build, professional on-line portal. No cost to build, if you like it pay $75 to publish your first ten routes. Need help? Email Your Request.
Check out a simple sample site by clicking here.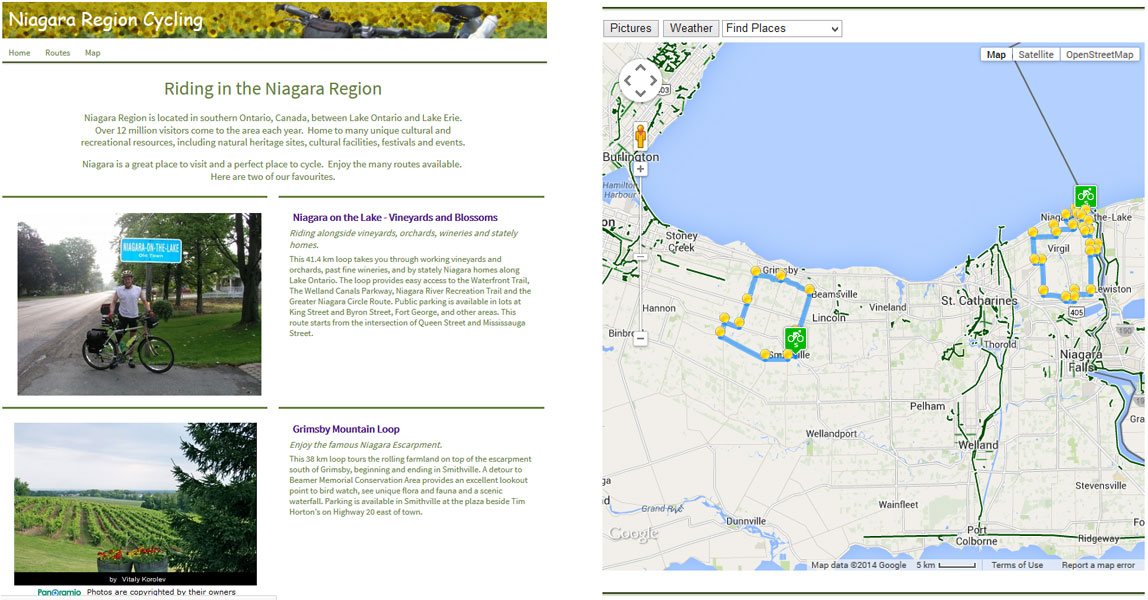 Register your group with MyCycleTour by providing some basic information including the name to appear in you page banner.
Map each route and provide a summary description using a simple tool provided by MyCycleTour. Add local images and add markers on the map to highlight customized 'Points of Interest'.
Create an front page that highlights any or all of the routes that you have defined. Customize this page with some information about your group.
Once you are happy with your site you can publish it for anybody on the internet to see. Package prices start at $75 per year for 10 routes.